OK, 2019 is almost over. Dow Jones grows to 28235.89 on Dec 16, 2019.
It looks Mike Wilson forecast was right about period from Oct 29, 2018 to Dec 24, 2018. Dow Jones felt from 24,600 till 21,792.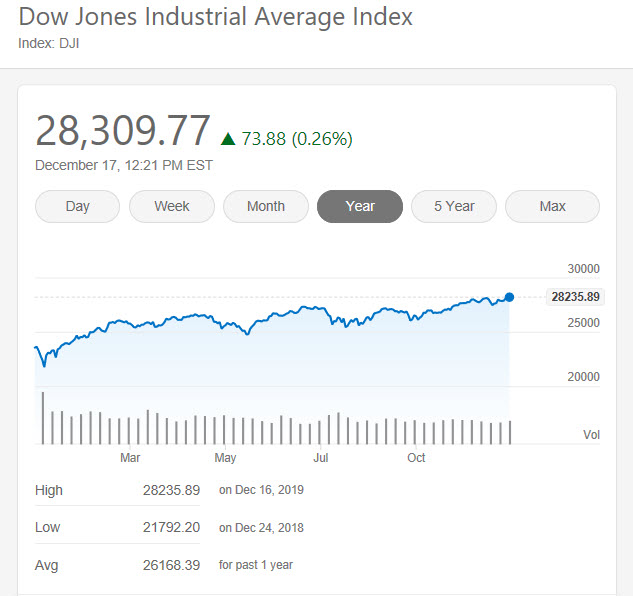 Old post: 2018-10-30
Morgan Stanley breaks with rest of Street, thinks October sell-off is 'morphing' into a bear market.
Here is the link on original article
During 2019 I'm going to check if Mike Wilson is right.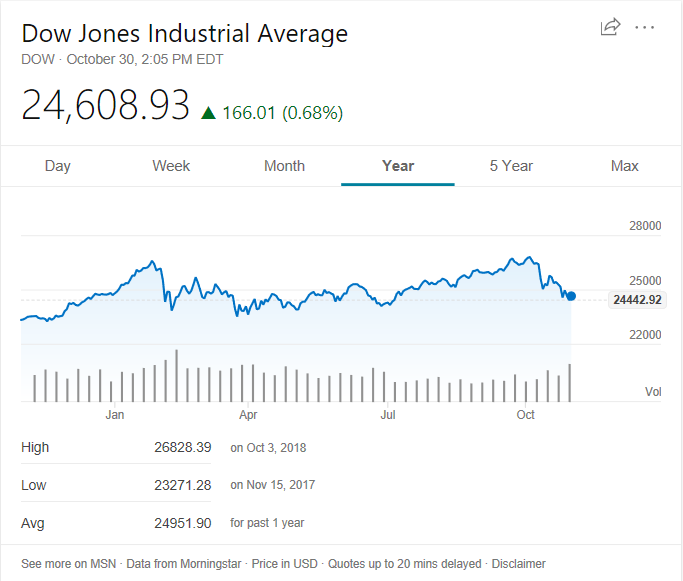 Translations
---